Importance of innovation
Business innovation matters for one simple reason: value. In order for your business to thrive, it is crucial to be continually innovating and improving. Business innovation requires organizations to identify which of their processes, products or services could be improved to boost the company's profitability eg. forming new partnerships, outsourcing specific tasks or implementing new technologies.
In such a fast-paced world where technology is advancing quickly and leaving many older business models behind, businesses are seeking new process innovations to ensure new products or services get to market faster.
Process is the combination of facilities, skills, and technologies used to produce, deliver, and support a product or provide a service. Process Innovation techniques are crucial in predicting a product's future results so that better decisions can be made to improve the service before launching it into the market. It allows a company to develop time-efficient and cost-efficient strategies.
Product Innovation
Drivers of product innovation might be technological advancements, changes in customer requirements, or outdated product design. Product innovation is generally visible to the customer and should result in a greater demand for a product.
Innovation doesn't emerge from ad hoc, stand-alone efforts that compete with one another for time, money, attention, and prestige . Innovation is a journey that starts with creating ideas collaboratively, then choosing and implementing the best that add the most value.
The innovation journey
It's no longer realistic to expect only a few individuals to come up with new ideas frequently and organically. Large organizations need more open communication and collaboration between all their different departments and levels for innovation to really work. Not only to gather and share the ideas in the first place but to enable a shared understanding of the decisions being made around those innovations going forward.
To truly innovate, businesses need to manage innovation strategically and communicate transparently with all stakeholders. C-level executives might not recognize the precise pain points of specific markets compared to mid-level managers, whose knowledge facilitates them to produce a stronger innovation strategy than a high-level executive.
Business innovation as a workplace culture
Running a business requires cutting-edge solutions to a growing number of operational challenges. Without them, progress and success are impossible to achieve. And, it turns out that one of the best examples of how essential business innovation is for the survival of businesses comes from the Coronavirus pandemic.
Having forced half the world into adopting work-from-home practices , Covid-19 proved that the only way for companies to survive during difficult times was to adopt an agile workplace culture that focused on solutions rather than challenges.
Those who learned how to make the most of the situation – whether by adapting their practices or identifying new ones that would work better – thrived. And, those who refused to respond to the changes went under. A survey from May 2020 showed that 78% of business leaders expected employee productivity to suffer due to remote work.
These numbers perfectly illustrate the potential of an innovative approach to workplace culture. Sure, the pandemic may have disrupted workflows and operations. But it also uncovered areas for improvement in leading a productive workforce.
Companies discovered efficient ways of doing exceptional work with dispersed teams. Brands developed solutions and innovative technologies that eliminated newly-formed obstacles. Employees devised ingenious hacks to make up for less-than-ideal circumstances.
The idea is to think outside the box and improve collaboration by making it purposeful and limiting its time allotment. The resource suggests solutions like core collaboration blocks, limited team meetings, and greater levels of employee flexibility.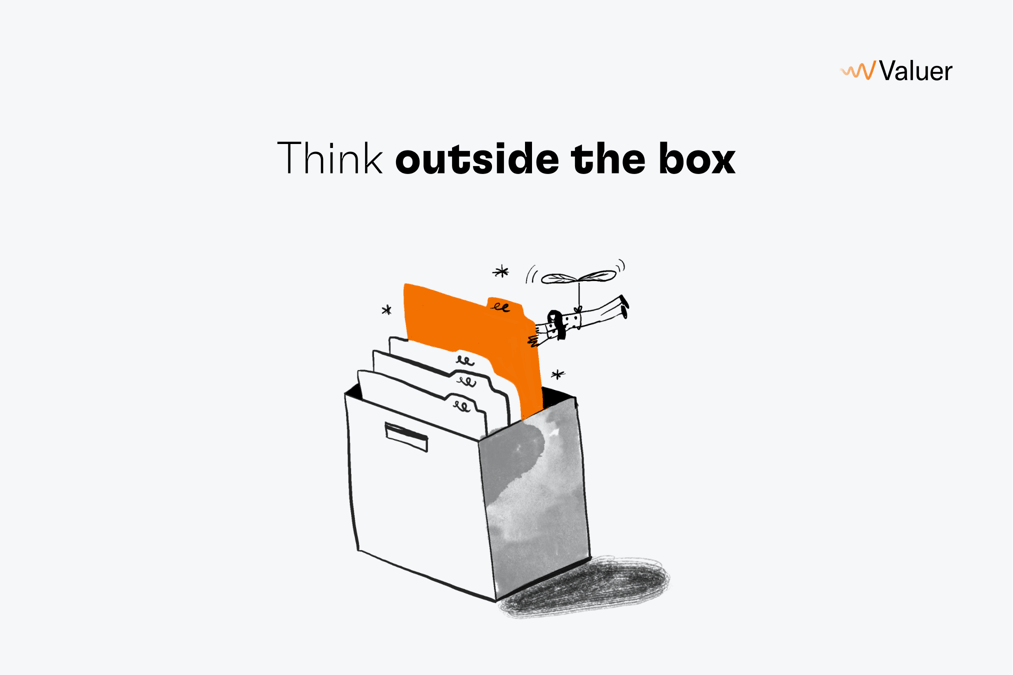 To some leaders, these suggestions may seem ludicrous. But to those who understand the value of innovation (in all its forms), they represent an experience-based business decision that promises success plus significant productivity gains.
3. Ways to build a robust innovation management strategy
Forming an innovation management strategy requires you to follow certain principles to ensure that everyone, stakeholders, executives, project managers, and team members are on the same page. At the same time, implementing these innovative ideas to steer them through successful execution demands a sequential way of working.
Follow these four principles
Develop a roadmap
Before deciding to build a marketable product out of the innovative ideas, the innovation managers must do thorough research, assess the investment cost, market condition, consumer demand, and long-term gain. Based on this information, they can find the most feasible route and go for it. This will allow them to form a systematic workflow or an action plan that will enable them to convey their vision better.
Encourage the workforce to be innovative
Your employees or talent pools are the innovators and curators of the organization. Thus, it is important to build a culture that will allow them to take risks, make mistakes, and learn. When employees' efforts are acknowledged, they will attempt to combat any challenge that comes their way with all their might.
Introduce processes that support your cause
When you adhere to promoting an innovative culture, it is imperative to develop processes that will allow seamless conversion of ingenuity into marketable innovation. For example, the tech giant Samsung provides a c-lab, i.e., Creative lab, to cultivate brilliant thinking and generate novel opportunities. Similarly, you can offer a digital platform or build glass walls at the workplace where your employees can note and share their viewpoints without any hindrance.
Formulate a structure and use technology to expedite innovation
Once the employees are on board and thinking creatively to help you get a breakthrough product or upgrade, the next step is to find the right tools for practical execution. You can start by investing in advanced project and resource management tools.
The new idea can be treated as a project, and managers can use the tool to form the project plan and track progress. At the same time, a resource management tool can allow you to keep a resource plan ready, assemble the right team, and hire specialized expertise long before the project is set to initiate.
After following these principles and ascertaining a conducive environment for converting innovative ideas to reality, you can follow these sequential steps for its successful execution.
Form a sequential innovation lifecycle
Ideation- Brainstorm ideas with the team
Thus, the first step in the innovation lifecycle is to sit together as a team, brainstorm ideas, collaborate with all the members to form the right path of execution. Strong communication empowers the team to share their opinions and allows managers to assess and accept those that align with the overall objective and goals.
Collaboration- Manage stakeholder expectations
Once the idea is backed up with a solid project plan, the next step for managers is to present the idea to the stakeholders. After all, without their buy-in, there is no way make turn the concept into an actual product. So, understanding the stakeholders' expectations and altering the plan to accommodate them is the next step of this lifecycle.

Implementation- execute the idea
Now that the team and the upper management are on board for the novel product, it's time to turn the plan into action. Following the project plan and accomplishing the tasks accordingly will lead you to steer the project through successfully. In addition, managers can monitor the project's progress in real-time using the project and resource management software.
Value creation- Experience the change
The most critical step of the innovation lifecycle is to experience the change you have introduced into the business world. However, the work doesn't end here. Managers have to study the impact of the newly generated or service on the market, analyze the customer's reaction and reviews, and keep room for improvement in case of discrepancies.
Sources:
https://www.sharpcloud.com/blog/the-importance-of-innovation-management
https://www.valuer.ai/blog/how-innovation-is-crucial-for-long-term-business-success
https://www.saviom.com/blog/what-is-innovation-management-and-why-is-it-important/